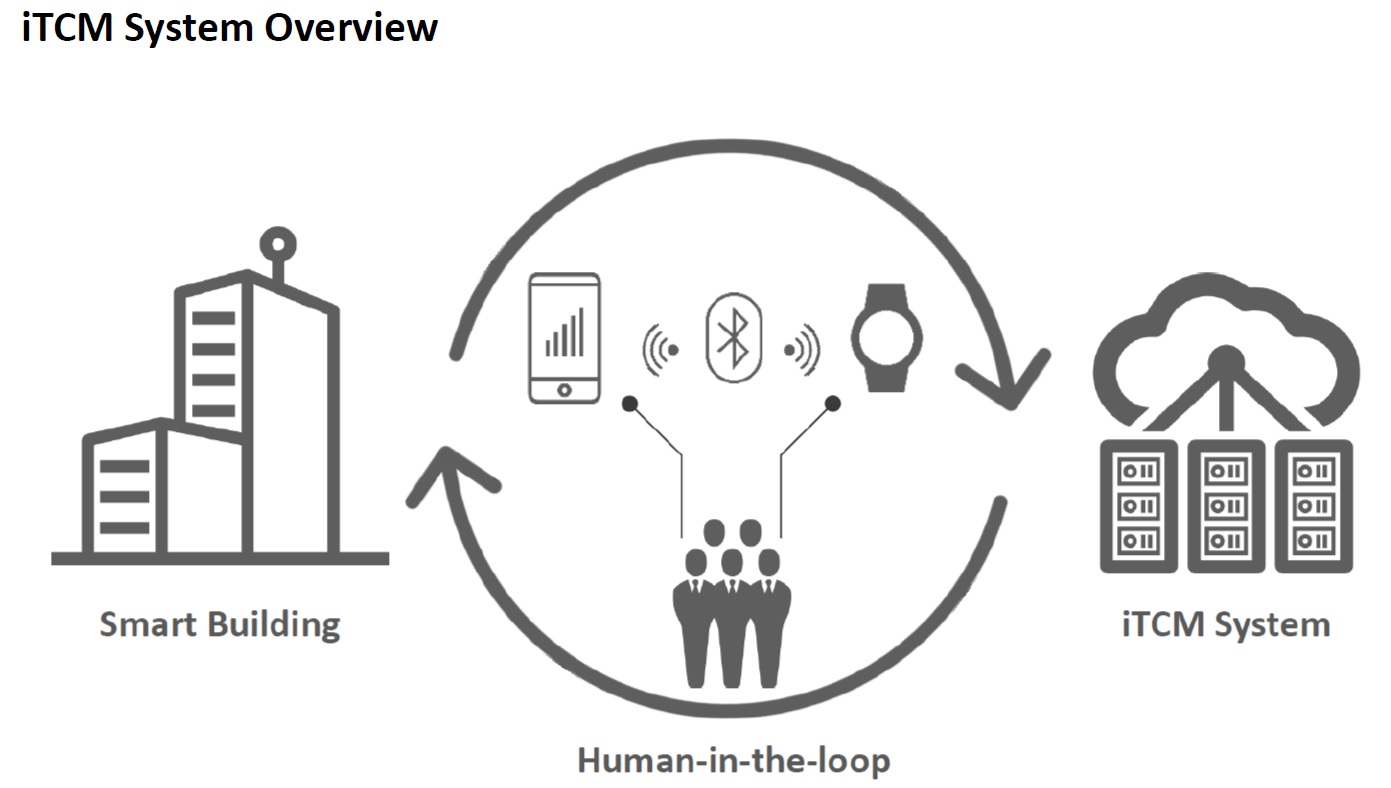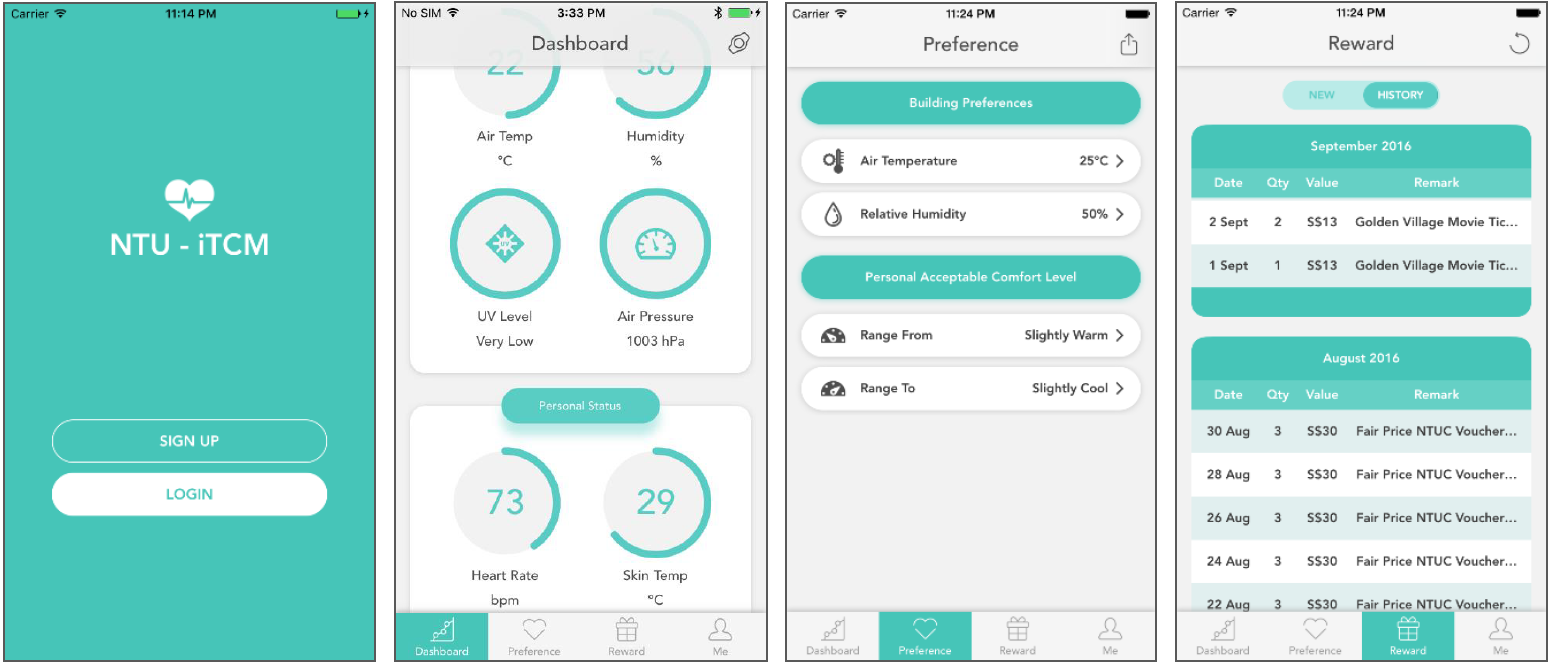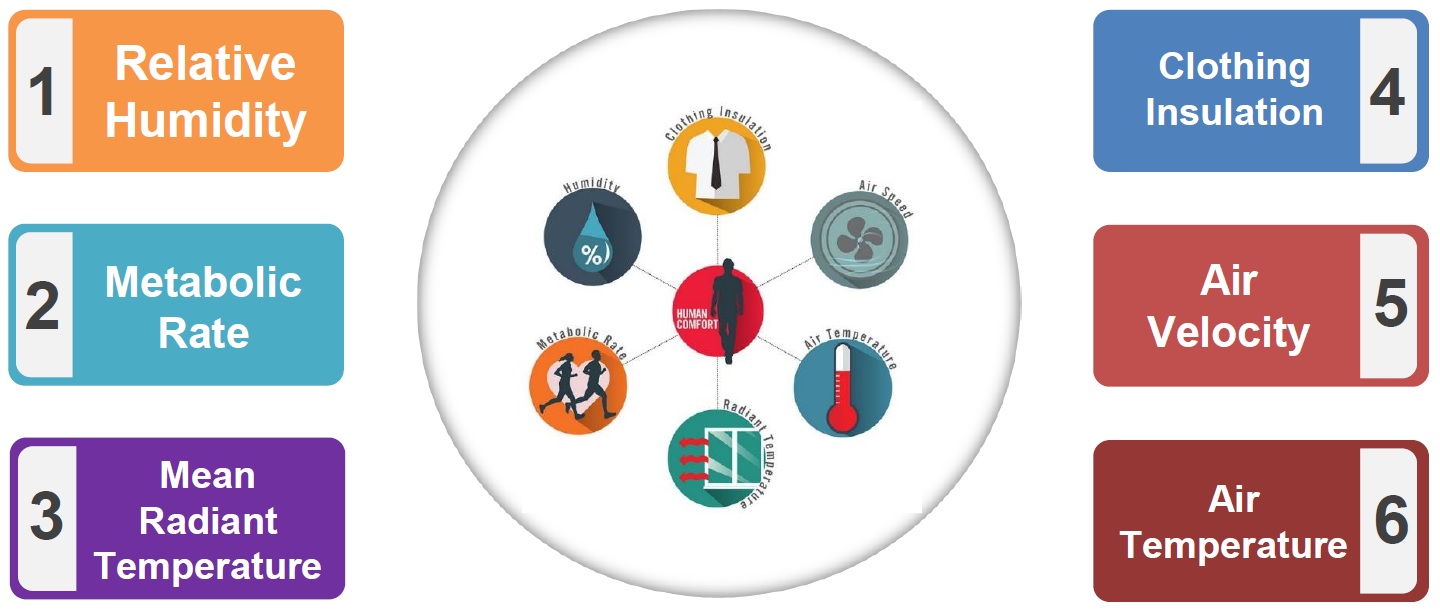 Integrated Thermal Comfort Management (iTCM) System
Project Key Words:

Healthier, greener and smarter buildings, building management system
PI:

Dr. WEN Yonggang
Organization:Nanyang Technological University
Designation:Associate Professor
Project Period:

01/07/2016 To 31/12/2018
Project Description:

iTCM simultaneously tracks occupant thermal comfort and building status from the building management system (BMS). iTCM provides a website as an interaction interface between occupants and the system, where the real-time building status is illustrated and occupant comfort feedback is accepted. In addition, iTCM adopts the emerging wearable devices (e.g., wristband and smart watches) to sense occupant vital signs (e.g., heart rate and skin temperature). With the timely collected data, advanced data mining and deep learning techniques are deployed in iTCM, to provide the BMS with optimized control actions, for achieving maximized energy efficiency and thermal comfort.
Lead Organization:

Nanyang Technological University
Project Impact

This research possesses great potential to derive "greener, smarter, and healthier buildings" in Singapore. According to a recent study commissioned by BCA, this research can potentially achieve 58kW/m2 electricity saving per year. This implies a significant 292.32 million SGD saving per year, even with only 10% of building owners adopting our solution. Successful adoption of this research will put Singapore at the frontier of building energy management, and help Singapore's commitment to reduce greenhouse gas emissions. In addition, this research fosters future opportunities for both research and industry. The technological innovations and talent pool, generated by our in-house research and development efforts, will nourish local start-up companies as well as attract more international companies to Singapore, boosting economic growth in this growing sector.
Project status:

On-Going

Completed

Terminated
Project Outcomes: