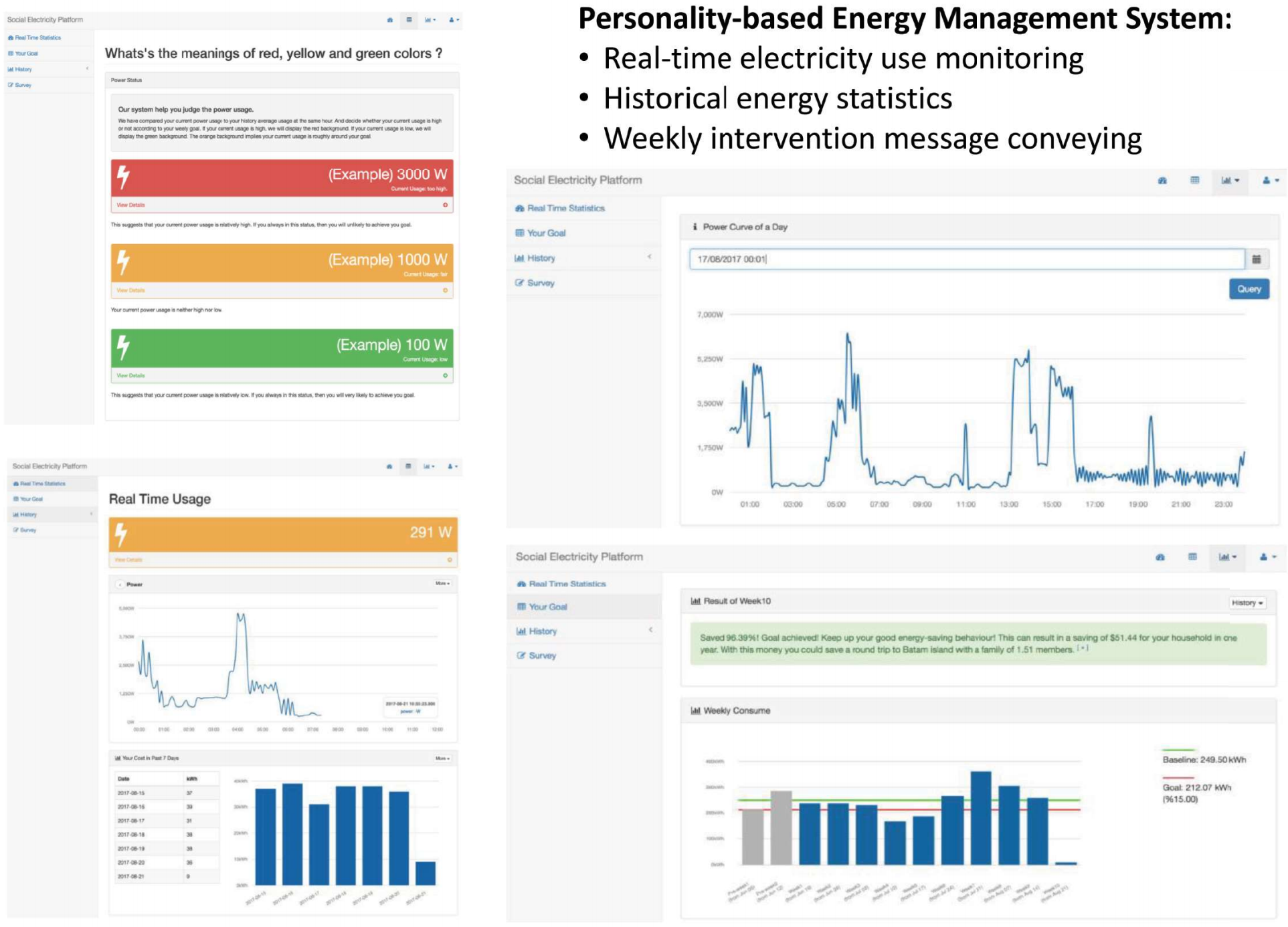 Smart Solutions Promoting Behavior Driven Energy Efficiency: A Personality based Energy Management System
Project Key Words:

Energy conservation behaviour, behaviour-driven energy conservation algorithm, smart home energy management system
PI:

Dr. LU Yujie
Organization:National University of Singapore
Designation:Assistant Professor
CO PI(s):

Dr. Kua Harn Wei
Organization:National University of Singapore
Designation:Assistant Professor
Project Period:

07/01/2016 To 09/04/2020
Project Description:
Lead Organization:

National University of Singapore
Project Impact

The project will discover and quantify personality drivers behind energy conservation behaviour. A better understanding of such personality drivers helps the development of the best-fit intervention strategy to achieve the maximum potential of energy efficiency. The project will identify the approach to incorporating customized behaviour strategies into building energy simulation and into smart home energy management system (EMS). The integration of behaviour models will expand the features and capability of energy modelling programs and lead to improved performance of building energy planning and auditing.
Project status:

On-Going

Completed

Terminated
Project Outcomes:

A comprehensive final project report
A smart phone web application
Algorithm/source code that classifies individual personality traits with effective intervention strategies
Manpower training at Postdoc, PhD, MS, and undergraduate levels